The Dragon Boat Festival is celebrated on the 5th day of the 5th month according to the Chinese lunar calendar. It derived from the Warring States period, over 2,000 years ago.
It is recorded that the Dragon Boat Festival is originated from the totem fete celebrated by ancient Wuyue nation in Southern China. But the Dragon Boat Festival is famous for commemorating Chinese patriotic poet Qu Yuan. 2,300 years ago, Qu Yuan was framed by courtiers and be exiled to the remote area, but he insisted on his political views. When he heard his homeland was invaded and occupied by the enemy nation, on the 5th day of the 5th lunar month, Qu Yuan wrote down a masterpiece Huai Sha and drowned himself in the Miluo River. People felt heavy grieve for his death, some rowed along the river to get the body, and others threw glutinous rice with bamboo leaves and poured the realgar wine, called Zongzi, to protect Qu`s body from being bitten by aquatic animals.
Since then, every 5th day of the 5th lunar month is celebrated to hold dragon boat races, eat Zongzi and drink realgar wine to commemorate patriotic poet Qu Yuan.
Except for the professional automatic door manufacturer, GDoor is also willing to be a promoter of Chinese culture. We would like to share Chinese culture with our friends and learn foreign cultures from them.
At the moment, GDoor is going to launch the 2016 New Product Release Meeting on June 17. We sincerely invite our friends and partners to attend the meeting and share the achievements with you.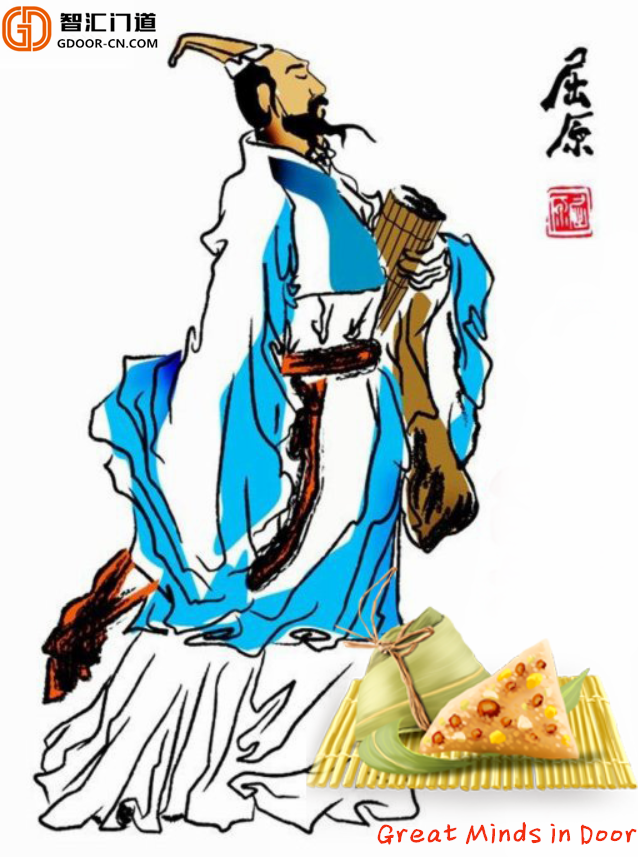 Wish every family well-being and enjoy the Dragon Boat Festival.