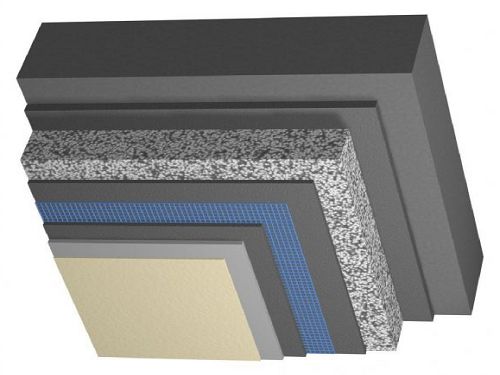 In recent years, the product structure of China's thermal insulation industry has undergone significant changes: various types of new insulation board materials have emerged continuously, among which the cement foam calcium-silicate thermal insulation materials have been increasing year by year, while hard thermal insulation products have been decreasing year by year. In terms of performance, these new thermal insulation materials will tend to diversify.
Lightweight material. Under the same kind of material, the smaller the density of the heat insulation material, the better the heat insulation effect. In addition, lightweight materials do not increase the additional burden on building envelopes and reduce the possibility of leakage due to excessive structural loads.
Green materials. In recent years, waste materials such as fly ash and waste foam have been widely used in the field of thermal insulation. With the vigorous development of wastes that are difficult to degrade and costly to handle, resources are used effectively and the environment has been greatly improved. As regards the treatment and disposal of these wastes, the state has increased its policy support. Therefore, thermal insulation materials using waste foam as raw materials will have greater price advantages. At the same time, in the production process, to minimize the production of energy and pollutant emissions, the development of green materials with plant fibers as the main raw material, will also be the development trend of thermal insulation materials.
Super efficient insulation material. Currently, super-efficient insulation materials are mainly divided into vacuum insulation materials and nano-porous materials. Using vacuum materials or reducing the thickness of the solid part of the material and even limiting the pore size to the nanometer level can eliminate air convection and infrared transmission properties, reduce the occurrence of heat conduction and convection, and increase the heat insulation effect of the material.
Inorganic insulation materials (such as composite silicate insulation materials, etc.) should focus on reducing energy consumption in the production process, limiting dust and fiber emissions, and reducing binder usage. Organic insulation materials (such as polystyrene foam insulation, polyurethane foam, etc.), research should focus on finding more suitable foaming agents to replace F11; improve the flame retardant properties of materials and reduce the production costs of materials.
Develop multi-functional composite insulation materials to improve the product's insulation efficiency and expand the application of the product.
Currently used insulation materials have different degrees of defects in their application: calcium silicate is susceptible to the presence of corrosive calcium oxide in the presence of moisture, and due to the retention of moisture for a long time, it is not easy to use in low temperature environments; glass Fibers easily absorb moisture, not suitable for low temperature environments, nor for temperatures above 540°C. Mineral wool also has water absorption properties and should not be used in low temperature environments. It can only be used in high temperature environments where moisture does not exist; polyurethane foams and polyphenylenes Ethylene foam should not be used at high temperatures, and it is flammable, shrinks, and produces poisonous gas. Because foam glass is sensitive to thermal shock, it should not be used under conditions of rapid temperature changes. Therefore, in order to overcome the shortage of thermal insulation materials, various countries have developed lightweight materials. Multifunctional composite insulation material.
Those rfid stickers in standard size 25mm round, 30mm round, 35mm round etc. In blank, also can do custom logo printing too.
The 25mm round NXP ntag213 chip NFC Sticker is our regular inventory one, in bulk in stock, about 100k everything month, in roll, 1000pcs in roll, 2000pcs in roll and 2500pcs in roll.
In matte paper, glassine release paper, 76mm core.
Once your order confirmed, goods would be double checked and package, and can be shipped to you within 24 hours.
We also can help your nfc tags to laser or print variable number on surface, encoding the datas, matching the datas, and read only.
Data custom nfc sticker lead time is about 5 working days.
RFID Sticker can be embedded 13.56MHZ chips like Ntag213, NTAG215, NTAG216, Mifare Classic, Desfire EV2/EV2, Plus X, Plus SE, ICODE, Ultralight, TI 2084, Topaz512, and F08 etc.
RFID sticker can be embedded 860MHZ-960MHZ chips like Alien H3, Alien H4, U-Code Gen2 and Impinj M4/M5 etc.
Besides, SunwayRFID also provides rfid silicone wristband, Fabric Wristbands, pvc wristbands, RFID Keychain,and rfid cards and so on, one-shop can meet all your need about RFID.
Price, customer service, and quality always at our first place.
RFID Sticker
RFID Sticker,NFC Sticker,RFID Sticker Tags,Security Seal Tags
Sunway Smartech Co.,LTD , http://www.sunwayrfid.com